Why Business Brokers require exclusive listing agreements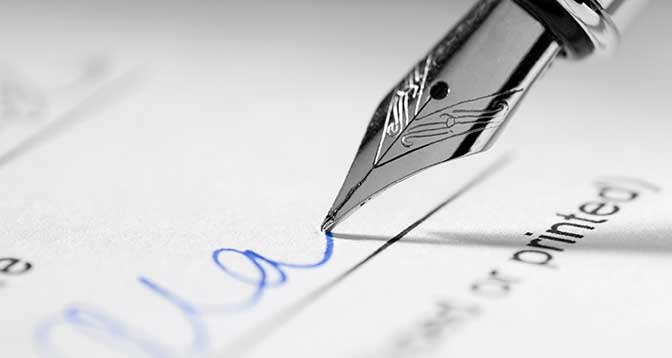 Many sellers approach us to sell their internet businesses on a daily basis because of our strong website presence and our growing reputation online. We typically turn away approximately 80% of the seller inquiries currently because their businesses don't meet our criteria to represent and list. We have set our bar high, so we only sell the best qulaity website businesses with excellent fundamentals and strong bottom lines.
Because of our expertise, exposure, marketing and contacts all of our clients recognize the value in retaining us as their website business broker to sell their internet companies. On occassion, sellers question us on the clause in the brokers agreement that stipulates that we will have an exclusive listing arrangement for their business. Some sellers feel that they will have better luck selling the business using multiple brokers as well as directly selling themselves. Our clients are provided with the following reasons for the necessity of an exclusive contract, and this generally satisfies 99% of the sellers who acquiesce to this agreement.
The first thing to understand is that websiteproperties.com already has tremendous exposure in the search engines for major targeted keyword searches that attracts qualified buyers in droves. A few examples of these are: website(s) for sale , website business(es) , website business(es) for sale , internet business(es) for sale , online business(es) for sale , internet businesses, buy a website business, buy a website , etc. In addition, we have thousands of qualified double opt in buyers who subscribe to our new internet business alert emails so they are notified of the latest established and profitable website business we are selling. Furthermore, we aggressively promote each listing in multiple business for sale portals in the internet business sections and these listings funnel back to our website as well creating even more exposure. In essence, we literally "carpet bomb" the web in a strategically targeted method that presents our client's web businesses with maximum exposure to quality business traffic. Therefore, there is no need to engage another broker to list the site additionally and create confusion from potential overlap in the market. In fact, we do work with other brokers, many whom are subscribers, and offer co-brokering deals with them if they have pre-qualified buyers interested in our listings. So you get the best of both worlds.
As for sellers wanting to keep buyers that approach them directly off the table, this presents exposure to our firm because we invest a lot of time, energy and money on all listings. In addition, it is better to have all prospects filter through to your broker who is more experienced at presenting the business attributes and defending the asking price as well as creating more of a scarcity element where multiple buyers are interested. It will lead to a higher selling price because of the skills and experience of the broker. Not to mention, the time, energy and finese it requires to negotiate a deal and close it can be a major source of frustration and distraction to a seller going it alone. This can have a negative impact on the business for sale – like a loss of positioning, sales revenues etc – which can put pressure on the selling price or kill a deal altogether.
We have on a few occassions approached sellers already in the market that were actively selling their sites on their own to see if they want us to broker their website. We generally do this when we identiufy the business opportunity as meeting our criteria, but also because we appraise the business more than the seller is listing for and aware of the true market value. These situations often lead to a non exclusive agreement. However, because our experience with these buyers has often lead to problems of non respect, rogue listings, lack of communication and even different listing prices propagated by the seller, we have decided to avoid these deals in the future. Most of the time the attitude and behavior of the seller causes the deals to crash as well. It seems as though the disregard for this formality is a precurser to disrespect, unethical business practices, and ultimate failure to close a fair deal.
So this blog entry serves both as a practical explaination of why business brokers need the exclusivity but also as an opportunity to express our company's philosophy and future approach to working with clients. When there is mutual respect and confidence in our services demonstrated by a seller working with us according to our parameters, which have been established and tested over seven years, historically these client's experience quicker closings with higher selling prices and greater overall satisfaction.
We look forward to many years of serving the cream of the internet business community and professionally assisting them in realizing their goals of selling their website business.