Entrepreneurs
From the very start
Website Properties
At Website Properties, we specialize in the listing and sale of internet businesses. Unlike conventional business brokers who mix the marketing of internet-based businesses with their traditional business services, at Website Properties it is all that we do. That single-minded focus means your online business for sale will receive the expertise and attention it deserves.
At Website Properties we are not just online business brokers, we are internet entrepreneurs as well. The principal and partners of Website Properties are independent business people who have collectively started, developed, operated and sold over 50 internet-based businesses in the last 20 years. We intimately understand traditional e-commerce websites, membership based models, affiliate and pay-per-click website businesses, and shopping portals like Amazon.com. We know from our personal experience the effort you've invested in your business.
And now that you're considering its sale, you can trust that Website Properties is committed to providing the highest level of professional website brokerage service and support in the industry to help you create the exit you've dreamed of. Contact us today to get started!
Meet the Team
The Website Properties team is a group of five professionals all located in one Washington State location. Working closely helps our group to share seller business details, buyer leads, and other critical information that help close deals quickly — often selling client properties to private buyer contacts from our broker's own Rolodex. Read below to find out a little bit more about the people at Website Properties.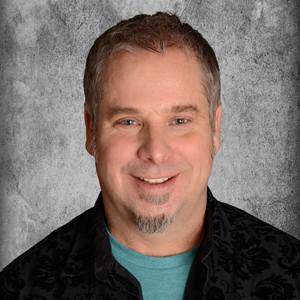 David Fairley
Founding Partner, President
David is the Founder and President of Website Properties. After graduating from UBC with a Bachelor of Commerce and Major in Marketing, he traveled extensively through parts of SouthEast Asia, South Pacific and Central America. It was during his travels that he made various contacts and connections that would lead him to start his first entrepreneurial venture. He created a business importing hammocks and selling a wide variety of styles via mail order, tradeshows and wholesale. Soon thereafter he expanded operations establishing an online presence that eventually became Hammocks.com and would later be sold to the billion dollar company, Hayneedle.com Over the next six years, David personally developed, bought and sold Strollers.com, Drums.com, Unicorns.com and over 60 website businesses in multiple niches and of various business models.
During this same time period, the e-commerce market was growing rapidly, and while there were many business brokers assisting with brick and mortar businesses, there were none that specialized in the sale of internet businesses. Identifying the need for a business broker with e-commerce industry knowledge and experience selling online businesses, he started down the path of his next entrepreneurial venture. David established Website Properties as the first online business brokerage, specializing in selling established and profitable internet-based businesses. From 2002 – present, he continues to enjoy and draws great satisfaction from bringing buyers and sellers together to complete a transaction that is a win, win for both parties.
With his industry knowledge, years of experience and successes, David Fairley is considered an expert in online business marketing, appraisal, and sales. He is often retained as a consultant for companies seeking to maximize their exit strategy or by companies looking for strategic website opportunities to grow their business through acquisitions. He has been invited as a panel member and speaker at various domain name industry conferences, cited in DN Journal for a number of high profile domain name sales and interviewed by Domain Sherpa, The New York Times, and local radio shows for his expertise in the sale of online web-based businesses.
Natalie is an East Coast transplant. After growing up in the NY/NJ area, she attended George Washington University just doors away from the White House. With a Bachelor's Degree in International Business in hand, she relocated to the West Coast. Natalie started out in the Import/Export industry in downtown Seattle, WA operating in the import department of a major steamship liner company. She then moved into the finance industry in a position with the Seattle branch of Shearson Lehman Brothers Brokerage Firm.
Later, she became an integral part of the Accounting Department of JZK, Inc. holding a managerial position in Finance and Administration. Natalie joined Website Properties in 2008, helping to: expand its operations, manage the office administration, and launch its online business presence. She currently enjoys her position here as Administrative Director and Finance Manager overseeing all of our office operations and working with our clients to prepare their website listings for sale.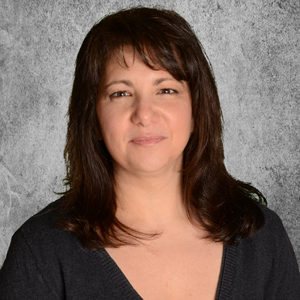 Natalie Oliverio
Partner, VP Finance & Operations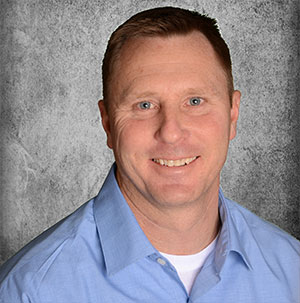 Chris is an Account Executive at Website Properties. Along with managing website business sales transactions, he works to build the company's database of qualified buyers. Chris brings with him over 17 years of experience in the financial sector working as a Foreign Exchange Broker for the international firms Tullett & Tokyo and Prebon Yamane where he managed accounts in both Europe and Asia, and as a VP of Sales and Currency Trading for the large investment firms including Daiwa Securities and Donaldson, Lufkin & Jenrette in New York.
He also traded cocoa, coffee, and sugar for several years as a Commodities Broker on the New York Board of Trade for Mercury Futures, one of the largest volume trading brokers at the Exchange. In 2007, Chris and his family relocated to Washington State where he became a partner at True North Design Group LLC., a successful residential design and construction company where he managed client, vendor, and staff relations. Chris is excited to be a part of our close knit team, bringing new ideas from his wide range of experiences.
Audra is part of the Client Services Team at Website Properties. Over the course of her professional career, she has nearly 20 years of experience in the administrative sector, including several years at Shearson Lehman Brothers, Aon Re, Inc. and SL Green Realty Corp. Having settled down in the Pacific Northwest, she worked at efairies.com where she gained valuable experience in operating a successful e-commerce business.
She later joined the Website Properties team and currently provides customer service to our clients, manages inquiries for our internet business opportunities and handles various office administrative processes. Audra's strong administrative background, corporate experience and e-commerce knowledge helps to make customer service at Website Properties responsive and effective for our visitors and customers alike.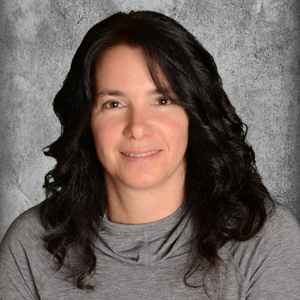 Audra Sheedy
Client Services Representative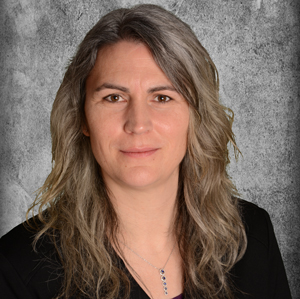 Marlee Simmons
Client Services Representative
Marlee joins Website Properties as a Client Service Agent, hailing from Northern Canada, the Yukon Territory. Marlee is no stranger to customer service, online sales and administration having had many years experience in a variety of industries including catering, healthcare/rehabilitation and retail e-commerce sales. Among her significant previous positions, Marlee served as the Administrative Reception and Rehabilitation Aide at the Yukon Hospital Corporation which fostered self-managed work teams, effective communication and conflict resolution learning tools.
She was the Manager of Online Sales & Services and Warehouse responsible for client services, product services and warehouse operations for JZ Rose, a couture online boutique. Her varied background provides the perfect foundation for her current position. With an understanding of the importance of superior customer service, administration background and a working knowledge of online retail stores, Marlee is dedicated to assisting and providing our clients the best possible services here at Website Properties.