Selling Your Internet Business Online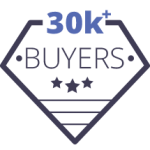 Selling Your Online Business
With Expert Advice at Every Step of the Sales Process
Selling your online business is a lot like selling a home. In order to get the best experience and sale price, you want to find a reputable real estate agent who knows the local market and can use that knowledge to sell your home at the best price.
Selling an online business property including Amazon FBA, SaaS, E-commerce, or any other online business website for optimal return, requires the knowledge of an experienced website business broker. Selling your online property is likely to be one of the most important decisions you will make and our business broker services can help you sell your online business at the most optimal price.
Going back to the real estate analogy – Website Properties is that reputable real estate agent. We are a well-established website broker, with over 20 years of experience selling online businesses for our clients.
You've spent years building and nurturing your online business, so we know it's important you find a website broker that will treat your business with the same professionalism and care that you used to build it.
At Website Properties, we are here to ensure that finding a buyer for the sale and transition of your internet business is handled with care – professionally and competently.
Our client-focused staff will help every step of the way, always representing you and your company with the highest degree of quality and impeccability.  So, if you are looking for a business broker with the exceptional expertise to sell your internet business, you've come to the right place!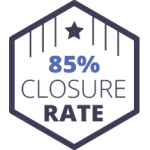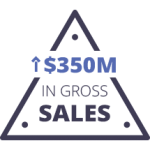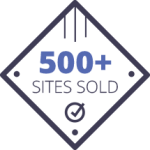 Years of Experience

We are a leading website brokerage with over 20 years of experience as dedicated internet business website brokers, and have been active online since 2002.

Private Buyers List

Large, targeted & sophisticated subscriber base of over 30,000 clients who are actively acquiring established online businesses. We have buyers with acquisition criteria ranging from $100k to $25m and covering almost every industry.

Dedicated Team

Our website broker team is made up of a group of internet entrepreneurs with over 50 years of combined industry experience developing, operating, and selling over 50 personally owned websites, in addition to the hundreds sold for their clients.
Proven Sales Experience

A proven sales process that has been at work for over 20 years and has a record of finding buyers for hundreds of online businesses just like yours.

Great Success Rate

Excellent success rate (85-90%) having sold 500+ websites valued at over $350 million.

Hassle-Free Service Offering

Comprehensive, end-to-end service offering that takes you from listing your business to finding a buyer to close the deal with great communication and exceptional customer service throughout. All of our fees are performance-based so you do not owe any commissions until we sell your business.
Finding a qualified buyer for your online business may seem daunting, but with Website Properties, it doesn't have to be.
We've helped hundreds of clients sell their online businesses at a great price. With over 30,000 qualified buyers across almost every industry, we can help you achieve the business exit you're looking for.
If you're interested in getting the process started with a free, no-obligation business evaluation, fill out the form below!