Online Business & Remote Working by Website Properties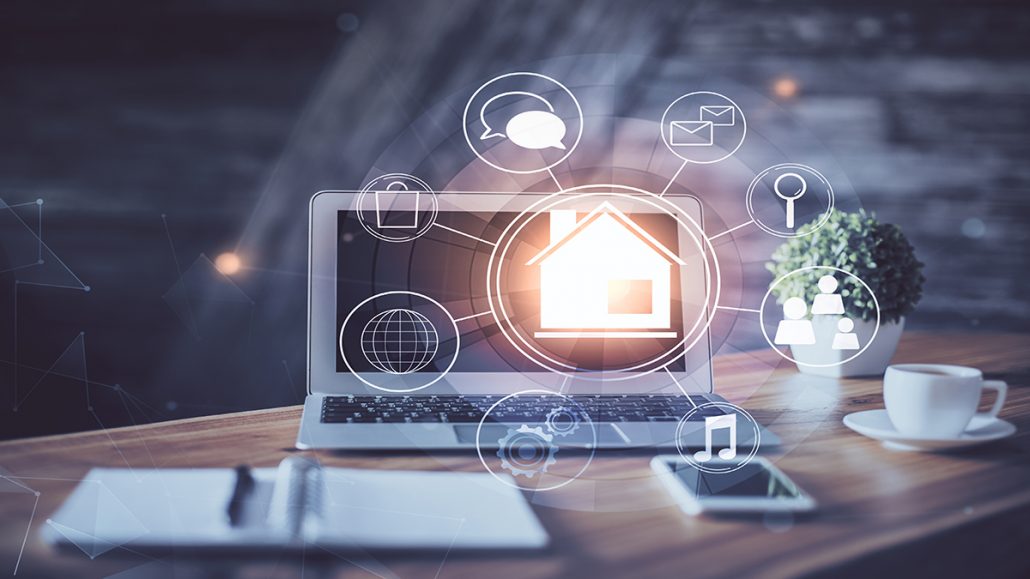 As a leading online business broker and expert website broker, we see as a major hurdle when it comes to managing an online business is assessing the productivity and efficiency.of both your employees and yourself. Without the traditional structure of a 9-5, tasks big and small have a way of getting spread out across all 24 hours of the day.
With the current pandemic upending the way we work, it's important for any savvy online business owner to understand the tools and processes to get the most out of their teams. Not only do clear, concise, and easy to use goals help get things done, they create a sense of responsibility and ownership for employees, they help reduce waste, and ultimately they foster communication and collaboration through a clear delineation of what needs to be done, how it needs to be done, and what constitutes success. It's no longer a matter of hiring a team of remote workers and dictating tasks via increasingly expanding email chains. The ability to run smart, efficient, and productive remote businesses is in employers' hands more than ever, and the benefits are increasingly apparent. Not only are remote teams (given the right tools) more productive, their cost of work produced is consistently lower.
Ultimately, to get the most out of your remote team you need to give them the proper tools and structure to succeed. As a leading online business broker and expert website broker having worked predominantly with many home-based businesses, we can tell you working 'remotely' isn't that age-old image of someone sitting in their underwear, eating Cheetos in front of a computer all day.
Delineate A Schedule: one of the main benefits of remote work and online businesses is that it provides the freedom to be able to tend to the tasks of everyday life while still making yourself available to get professional things done. Still, it's important for an employer to employ some control over a remote worker's schedule: this could mean daily, weekly, or monthly set meetings (individual or group), or even just a set few hours a day where every team member needs to be at the ready. One of the productivity killers of remote work is the time lost in a constant back-and-forth because all members of the team are never available at the same time.
Set Boundaries: this can be difficult for employers, because, with remote teams, it may seem like you're trying to dictate their personal habits or lives. But the fact of the matter is that when a team member is involved in active, paid work, an employer should be able to set some ground rules about the professionalism you require. This might mean letting team members know that during calls or video chats they should have a clean, professional, and interruption-free space to do their work. They need to be focused on the task at hand (no eating, no youtubing during meetings) and they need to above all maintain the professionalism that an office would require (appearance and attitude).
Build A Solid Foundation:
Video Conferencing Tools: this is not only about meetings, but also creating an essential sense of connection and familiarity. Studies have proven that remote workers that have a strong sense of visual and interpersonal connection that video chat, helps establish not only an increased sense of ownership over their work but they're also more open to collaboration.
Chat Tool: an absolutely essential tool for questions, answers and collaboration. Increasingly these platforms include the ability to do more 'fun' things (including embedding gifs and images and effects) that help create a remote 'watercooler' culture where current events and daily life can be discussed. This creates connection across the team but also delineates a place where personal conversations can be separated from the professional.
Remote Work OS: the workhorse of any strong remote team, this is your central command. A place where tasks are clearly outlined, schedules set, and progress tracked. One of the most significant benefits of this kind of software is that it prevents siloing endemic to remote work. With a central hub where all team members can see exactly what kind of projects their co-workers are focused on, information flows freely and collaboration flourishes.
With the above in place, you will have a strong foundation for creating a remote-work culture for your online business that fosters and rewards collaboration, productivity, and accountability, among other things. Still, it is important to get the right tools in place in order to achieve this, so we've outlined a class-leader in each category as a jumping-off point.
Video Conferencing: Zoom, Whereby, Google Hangouts, Skype for Business
Chat: Slack, Google Chat, Microsoft Team, Twist
Work OS: Monday, Microsoft Team, Asana, Basecamp