Internet Business Niches – focus is key to online success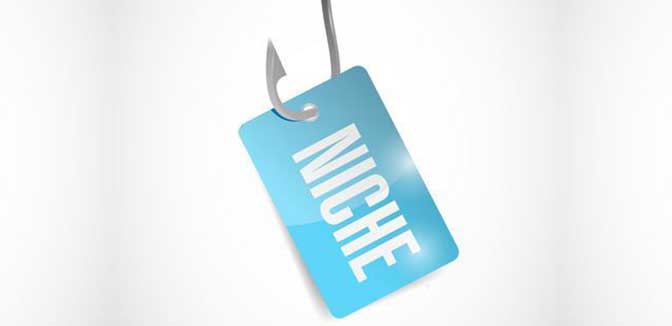 I was recently lassoed by a family member to assist in their quest for an online business for sale they could buy and operate to create a steady stream of income. The process of working with my sister has been pretty insightful to say the least! What was quite revealing is how daunting the internet and doing business online appears to be to the uninitiated. There is a lot of fear and apprehension and sense of overwhelm that new buyers with no experience have when starting the process.
The single biggest step for new and future internet entrepreneurs is to get clear on what areas of interest they have, like gardening, organic food, healthy lifestyle, etc and then hone in on a specific segment within the category. It is critical to your future success to target a clearly defined niche. When you are looking to buy a website business, you should be searching for internet business opportunities that are more narrowly focused and specialized. Websites that try to be too broad – something for everybody – often fail to maximize the true potential of a specific niche. Trying to sell tools verses selling only garden hand tools is an example or focusing on educational toys rather than just toys.
Staying narrowly focused doesn't mean you can't sell a broad range of products or services within the specific niche. For example, a specialized kitchen gadget niche selling only salt and pepper shakers could offer these items in multiple categories and price ranges and potentially offer thousands of different salt and pepper shakers.
Another benefit of niche sites is they tend to dominate the natural search engine results because they are extremely relevant to the search queries from surfers. This means more targeted traffic, higher conversion rates and greater sales and profits overall.
Often when you have identified specific areas of interest, it becomes easier to see specific opportunities within these categories. You will be able to refine your search for a website purchase much easier and recognize a good opportunity that is interesting to you after engaging in this process. Even if websites on the market currently don't fit the criteria of the niche segments you are interested in, you can always contact websites within the niche directly and ask them if they have interest in selling.
The third option of course is, build it yourself if you can't find a good existing internet business opportunity to buy.
Either way, finding an interesting focused product category, subject matter or service area will provide a higher probability of success than a website hocking thousands of products in hundreds of different niches.
Good hunting!