eCommerceFuel – How Nate Friedman Went From 60-Hour Weeks to 4-Hour Days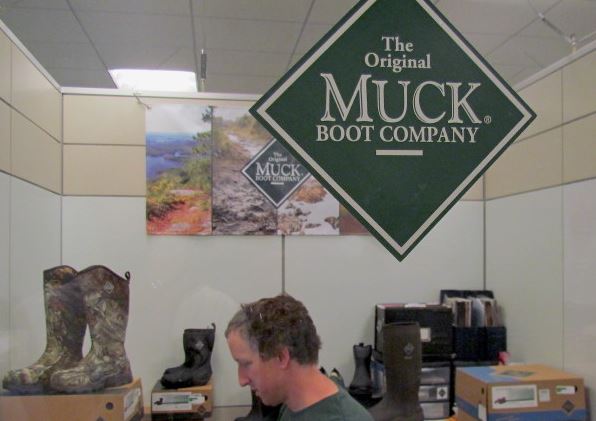 Website Properties represented the seller in this exclusive transaction connecting this great business opportunity with the buyer, Nate Friedman.  See original article below:

eCommerceFuel
June 9, 2015
By Laura Serino
Nate Friedman started out as an electrical engineer in the steel industry, climbed the corporate ladder at a Fortune 50 company and eventually ran a real-estate listings startup that didn't work out. He worked 10-hour-plus days, traveled constantly and saw many of his fellow peers at work become jaded and weary. So he decided to get out before it happened to him.
Now he spends most of his workday at home with his family, walks a few blocks to his office to get work done and can run his business from anywhere in the world as long as he has his laptop.
Nate runs a multi-million dollar work boot business that he bought just one year ago. "When I saw this business for sale, I knew it was a diamond in the rough," he says about MuckBoots.com.
Nate credits Google for pushing him towards a career in eCommerce. After leaving corporate America to focus on his side business turned full-time business, the great Penguin update had just rolled out. His real-estate listings website took a bad hit. "The algorithm update devastated us and it propelled our competitor into a $100 million evaluation and sale," he says. The company lasted one more year until they essentially ran out of money. With the birth of his son right around the corner, Nate made the decision to put family first and wind down the company. He and his wife packed up their New York City apartment and traveled for a year.
When it was time to start making money again, Nate decided to look into buying a business. Returning to corporate America wasn't an option. "I didn't want a traditional job and my initial thought was that I'd start a business on my own," he says. "But at the end of the day, I wanted flexibility with geography as well."
He used the traditional avenues of searching for businesses to buy and stumbled upon a poorly designed site with a really great product: MuckBoots.com. "The original site had a great product and it was a great brand with fantastic supplier relationships. I realized the things missing were on the tech side. Right there I knew it was an immediate fit since I could add a lot of value quickly."
Nate's experience with the seller was exemplary. He was forthright with Nate and dished out the good, the bad and the ugly without holding anything back. "It started to feel too good to be true," says Nate. "The seller was extremely honest but everything that needed to be fixed, I felt I could do."
Only eight weeks since first spotting the site, the ink on the contract was dry. Even though he was chomping at the bits to do a complete website overhaul, Nate decided to work on more important matters at hand. He needed to get to know those boots.
"I never worked retail or a customer service job in my life!" he says. "I'm not a hunter or farmer and I don't work on construction sites. The second we signed, the seller did a huge information dump on the boots and he asked me all the tough questions". After a few days of learning the products inside and out, Nate jumped on the phones to take customer service calls.
"I knew that everything else was straightforward and was already working for the business, but the second the owner left, customer service would fall apart if I didn't know the product."
Once Nate knew the Muckmaster and Jobber styles as well as a New England native, he was ready to put his growth plans into action. First was a major site overhaul that included new photography, copy, site architecture, policy pages and more. "It gave us a tremendous lift in terms of conversion rates and traffic from Google. The results were immediate." Nate has doubled revenue since taking over the business.
He also decided to refocus on Amazon. The former owner had been using the channel and showed him the process he was using. He had been doing everything manually, which just didn't scale. Nate systemized everything and automated most of the repeatable tasks. "I have an inclination to dive into things. I'm not afraid to just go in and figure things out when I don't know much about it," says Nate. "I used a lot of online resources to figure out Amazon." Today they're the top seller of Muck Boots on the channel and the overall business has grown considerably as a result.
The days of long corporate drudgery are behind Nate now and he wouldn't trade his new schedule for anything. He's up at 7 a.m. so he can have breakfast with his son and newborn daughter. He checks in on operational emails for anything urgent urgent before heading to the office. Since he's now based so close to home, he manages to take a two-hour lunch with his family every day. He is also home before dinner so he can have fun with his two kids before they head to bed.
"I'm betting on myself and my abilities. In corporate America you exchange freedom and value for stability. I'm fortunate that I can afford some mistakes. I don't live paycheck to paycheck," he says. "But I'm comfortable with less stability. I crave and desire the freedom and autonomy. That's why I know this industry is for me."