Benefits of Hiring a Website Business Broker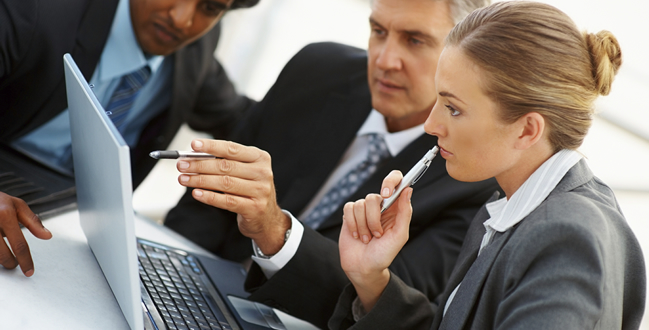 When a business owner makes the decision to sell his/her online company, one of the next questions that usually follows is whether to hire a website business broker to handle the sale process or to try to sell on his/her own. Hiring a website business broker provides a number of services that will prove valuable to the process and could make the difference between the sale process is joy or misery.
The benefits of hiring a professional to handle the sale of your website business include:
Proper Valuation
A broker knows how to properly appraise and value a business. Accurate pricing is important to not only maximize the exit for the seller but also to attract interest from prospects to review the listing. Often, prospective buyers will pass over a listing and not even inquire if its price is at too high of a multiple of its cash flow. A quality website business broker will thoroughly review all the important and unique fundamentals of your business including its financials history to determine the best pricing for the current market. Brokers will typically offer a website business evaluation as a free, no-obligation service making this a very useful resource when first considering the sale of your business.
Presentation
An online business broker will work closely with you to understand all the details of your company and create a professional brochure of your business for use in introducing your business to potential buyers. This business prospectus will highlight all the great features of your business giving buyers the information they need to determine if your business may fit their acquisition criteria. The prospectus is an important marketing piece for the sale of your business as it offers the first impression to buyers and captures their attention.
Time
Not only does preparing the prospectus document and listing take time, but handling and responding to all of the inquiries about the business once it's listed can be exhausting. Hiring an internet business broker who will manage all of the inquiries including the tire kickers frees up the seller's time to do what he/she does best…. continue to run the business. In order for a seller to get the most value out of the sale of their website business, it is important for him/her to keep an "eye on the ball" so to speak. Being distracted from running the business to facilitate the sale of the business could affect sales and downward sales put downward pressure on price.
Negotiations and Closing
As any parties show serious interest in your website, a broker will be essential in negotiating the terms of incoming offers to maximize the best exit for you. As your transaction progresses, it's important to have an experienced professional on your side to work with both parties to finalize the purchase details, plan the transition & education and work through any final issues that may arise on both sides of the deal. From Letter of Intent (LOI) through Due Diligence, right to Closing and the signature of your Purchase Agreement, an internet business broker will be with you each step of the way.
Hiring a website business broker has a number of clear benefits. Not only does the broker work with the seller to appraise and establish a fair market price for the internet business, to prepare a marketing strategy to maximize the price, to create a professional company prospectus for prospective buyers to review and market through their own database as well as various MLS services, but also works with the prospective buyers. He/she will interview, screen, and qualify prospective buyers as well as assist with closing, financing, and escrow services. Hiring a full-service brokerage is well worth it for a hands-free approach to selling a business. A "hands-free" approach is what will allow the seller the time to continue to focus on maintaining profitable operations and thus assist themselves in maximizing the value of their website during the sale process without being overwhelmed in the process.
At Website Properties, our service encompasses the entire spectrum of the online business sales process. Starting with understanding the business goals and establishing a marketable value for the company, all the way through marketing the site, qualifying buyers and preparing an offer, having the right broker handle these responsibilities is truly invaluable service. As very knowledgeable internet entrepreneurs and website business brokers, our brokers are professionals who are experienced in the e-commerce industry. Having sold hundreds of websites for clients, they have the skills to manage the sale of your business with the best outcome.
In addition to having the experience and the skills to effectively handle your transaction, we have the client base to reach the right buyer. We start by connecting with our private buyers' list of over 13,000 clients. This list is made up of active, sophisticated, professional buyers and generates interest in your business almost immediately. We also use our network of Business for Sale portals, venture capital contacts, and high net-worth individuals to further spread the word regarding your business. We'll get your business "front & center" with tens of thousands of buyers in just a few days, leading quickly to interest and ultimately to an offer that works for you.
Contact us today for a free website business valuation and let us manage the details of the sale process while also helping you achieve a great exit strategy!
Natalie Oliverio
Vice President of Finance
Website Properties, LLC.